South Africa has been called the most unequal country in the world, and is the nation with the most people living with HIV/AIDS. Our partner, Grace Bible Church, is one of the largest churches in South Africa, centered in Soweto, a mega-township just outside Johannesburg. Grace Bible is a true force for change in the country and a beacon for hope.
---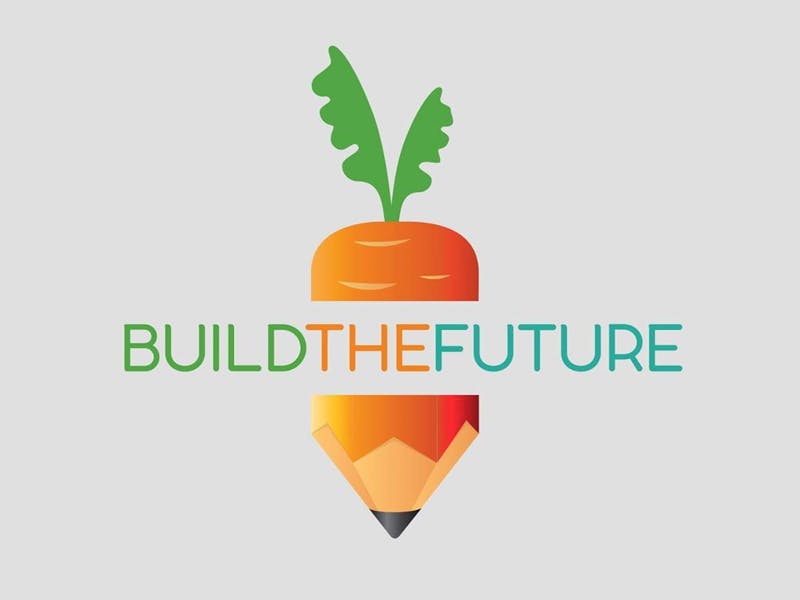 Build The Future was founded in 2006 to facilitate the early learning development of children in the informal settlements around Johannesburg. They believe that to encourage these grassroots communities, they must be "in the trenches". So they are working to start pre-schools in these communities around South Africa knowing that children who are given healthy food and an ideal learning environment will be the successfully employed, tax paying citizens of South Africa's tomorrow.
Learn more
Crossroads members Danny & Vanessa Beams moved to Bolivia over ten years ago to go into full time ministry there. Danny established Agua Yaku with the mission of bringing clean water to people in some of the most remote areas of the country through well drilling, water filter distribution, and clean water education, all while sharing the Gospel. He regularly takes teams from all over North America to rural areas where they serve others, bond as a team, and share the Good News.
Learn more about Yaku Agua
At Crossroads, we're seriously committed to Compassion International and the child-advocacy work they so passionately undertake. Their work releases children from spiritual, economic, social, and physical poverty. The goal is for each child to become a responsible and fulfilled adult. Sponsoring a child is a huge part of this work, and so is visiting your child and taking that relationship to a whole new level.
Learn more about Compassion
Amigos for Christ is a nonprofit organization that develops an intense and effective 7-year program that facilitates clean water getting into village homes, oral and physical health, community education, and economic development in rural Nicaraguan communities. We jump into work with Amigos every time we're on Nicaraguan soil, because we trust and respect the way they're revitalizing villages in simple but powerful ways.
Learn more about Amigos for Christ
Rayo de Sol is a non-denominational, Christian organization sharing hope with children in Nicaragua through creative programming in education, nutrition, healthcare and community development. Our Crossroads partnership with Raya de Sol is critical to our educators-focused trip, allowing us to create cross-cultural relationships and share best practices in a whole new way.
Learn more about Rayo de Sol
Hunger Corp has proven to be an amazing organization. Hunger has a bold vision in Puerto Rico and all over the Americas they work to move a generation towards service work. Their love for their neighbors is what fuels their work and is contagious to those that partner with them. By working with Hunger, you'll find yourself working in a small community in Puerto Rico called "La Hormiga." Work could look like building a house from scratch, to taking down parts damaged by hurricanes and building them to code. Hunger is focused on putting as much effort into the details of the projects they work on, as in the people they build into. Their model is one that is changing the way Christian organizations work in Puerto Rico and beyond, for the better.
Hunger Corp
Jeevan Aadhar (JA) is an Indian company with a heart. For years, JA has provided highest quality aftercare services for survivors of child sexual exploitation. Their philosophy is that with care, time and community support, these girls are able to recover and thrive—living full, restored, reintegrated lives. Their family style homes empower survivors to heal physically and emotionally in a secure environment. Now, JA is expanding it's work to implement cutting edge child sexual abuse prevention training through a partnership with the most successful prevention organization in the U.S: Darkness2Light. The United Nations recognized D2L's effectiveness in this field. Now, D2L and Jeevan Aadhar are working to "Indianize" D2L's 'Stewards of Children' program into the Indian cultural context.
Learn more about Jeevan Aadhar
Located in Kolkata, India, the Mahima Home serves over 100 women and children. Their aftercare facilities are designed for the rescue and restoration of girls who were trafficked as minors into the sex trade. The homes provide a safe haven where the girls receive physical, emotional, social and spiritual healing, vocational training, and community while the prosecution of perpetrators is aggressively pursued.
Mahima also has a home for children who are considered at great risk for being abducted into the trade. They recently launched an educational program to bring awareness of the dangers and prevention methods for violent sexual oppression. The goal is for this program to reach thousands of residents in nearby villages over the next couple years.
The Nepalese Home, in partnership with Apple of God's Eyes, is a Nepali organization that acts more like a huge family than like a charitable organization. More than 150 trafficking survivors and children at risk of trafficking reside together in homes led by second and third generation leaders, many of which grew up in the homes themselves. They have a school where the Apple kids can learn together with kids from the neighborhood and they provide educational scholarships in high risk, extremely impoverished rural communities to over 1,000 kids. Founded by Brazilians and run by Nepalis, Apple is the place to celebrate, to cry, to learn, and to love!
Five14 is a Nepali adventure touring company who believes in responsible travel and believes community partnerships can result in a better life for everyone. Five14's team of Nepalese and internationals love adventure and the people of Nepal. They think everyone should experience the beauty of Nepal and bring hope to the people, while they are there. Five14 does this by taking tourism and trekking routes off the beaten path and through places which have been hardest hit by exploitation, disaster, and poverty. Five14 adventurers take home the beauty of the Himalayas in their hearts but leave knowing their projects and relationships made a real difference.
Learn more about Five14
Freeset is a fair trade business offering employment to women trapped in Kolkata's sex trade. They make quality bags, organic cotton t-shirts, and are ultimately in the business of freedom. Freeset is located in Sonagacchi, the largest, most infamous sex district in Kolkata, India. Within a few square miles more than 10,000 women are forced to sell their bodies to thousands of men who visit daily. Many are trafficked from Bangladesh, Nepal and rural India. For others, poverty has left them without options.
Since 2001, Freeset has been providing a sustainable alternative form of employment for these women. They offer skills training, employment, child care and a literacy program. Today more than 200 women are on the journey to Freedom through Freeset.
Learn more about Freeset
Justice Ventures International (JVI) secures freedom, justice and restoration for the poor and oppressed by strengthening ventures that promote justice. India, with over 1.1 billion people, has a growing economy and a rich cultural history. At the same time, according to World Bank, approximately two thirds of Indians live with an income of less than $2 a day. Millions suffer from human trafficking and other extreme forms of injustice due to poverty, corruption, discrimination, and other unjust causes. JVI works with local partners to address these issues, bringing greater freedom, justice, and restoration to the poor and oppressed.
Learn more about JVI