Adventure and Church? Yep.
We run after our friends. We run toward whatever God has for us, wherever that may be.
We made this for you. We don't save for a rainy day because, look around, it's raining now! People are struggling everywhere. So we spend our time, our creativity, our money, our energy, and our lives towards helping people find the freedom and adventure that Jesus promises. Saying no to a physical church does not mean people are saying no to God. In fact, we have faith that going online is exactly what Jesus wants us to do. To go where people live their lives, and bring his message of freedom there.
What if...we were ALL like Jesus? Compassion & Grace. Love & Truth. Free & All in. Crossroads Online exists to create a world of people who want to be like Jesus - shining lights - in a broken and toxic world. A world changing movement you can belong to, no matter where you live.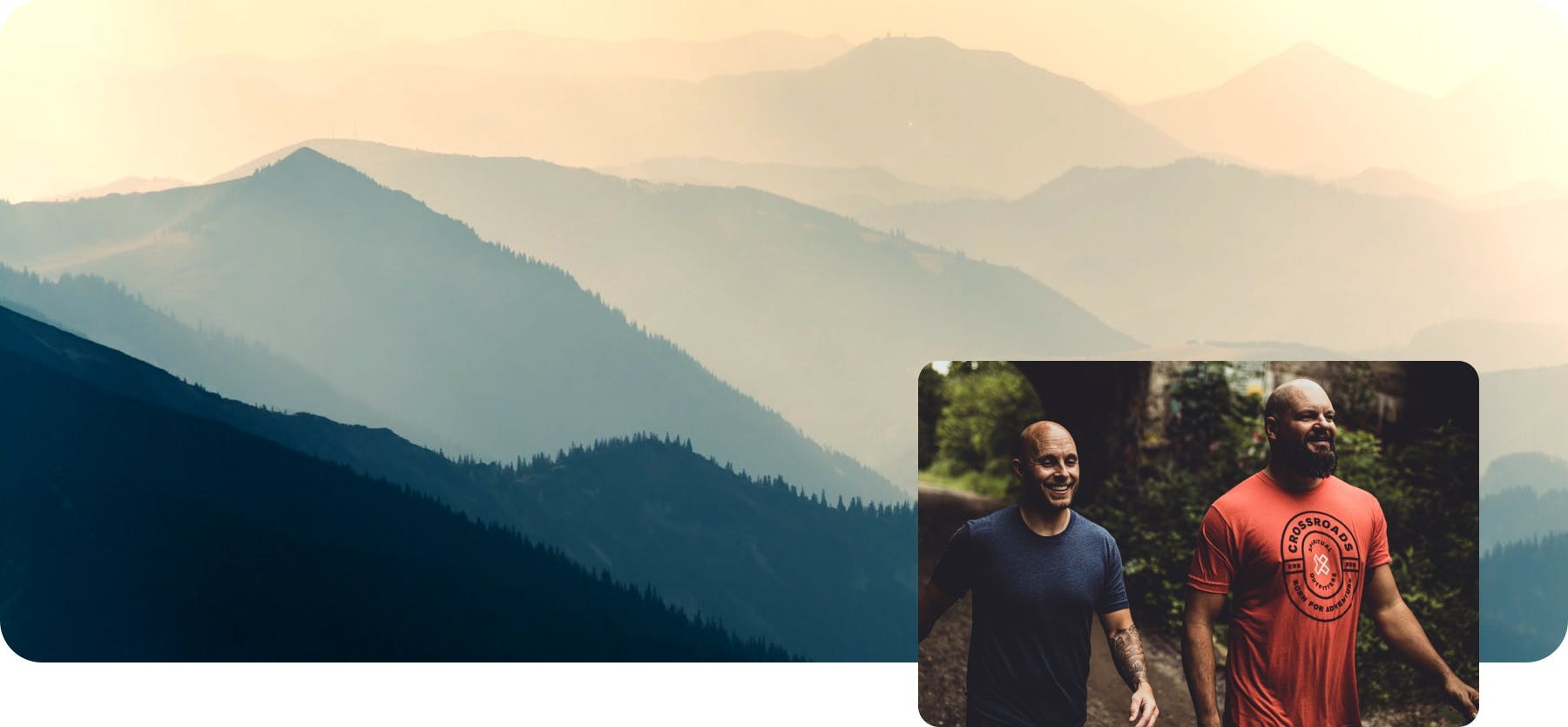 7 Hills we die on.
Going all in, online will change a lot. But not everything. There are seven things that we will take a bullet for.
Authenticity over religion. Religion is any man made system of rules and regulations that promise to get you to God. We think religion blows — it creates shame for failures and traps you in fear. We choose to step out in the open, be transparent about failures and offer grace to anyone who wants it.
Biblical truth. We believe that living the teachings of the bible brings freedom.The Bible says, "You shall know the truth and the truth shall set you free." It does not say, "Know the truth and that makes you a good person." It does not say, "Know the truth and use it like a weapon of judgement." Freedom!
Culturally current. Going online is a good start, but not the end. Culture is always shifting and we are prepared to live God's message on the front lines. This is a place for open honest conversation. Being hypercritical, judgemental and exclusive is for those religious folks.
Doing life together, online and in person matters. Lone wolves die. They need the pack to survive. We are here to help you connect. Finding people to walk with you — who rely on you — and who you can count on, is key to your survival.
Excellence, always. There's no backup plan coming. God commissioned his people to do his work — and we're delivering online everyday. It's on us to do our very best to get it done. We won't always get it right. But that's okay. No half measures and no excuses.
Reproducible and relatable. That's what we're doing here. Expanding the view and voice of the church to connect with those who need it most. Everyone deserves to hear about Jesus. EVERYONE. Crossroads Online is a growing shareable, evolving way to make connections, share stories, and spread his message.
Growth. Healthy people are growing people. God is more concerned with our growth than our comfort. So we drop everything and run after him. We love people, and we challenge people... Change is good!
Get a weekly message from Kyle, your Community Pastor
By signing up you can expect to receive a new note each-and-every week that gives you a feel for what's happening in your Crossroads Online community. It's a great way to stay informed, connected and aware of new opportunities to take action.